Holly and Simon from family travel blog Four Around the World spent 16 days exploring the South Island in an Outback 4 motorhome with their two daughters aged 4 and 6. They love travelling to new destinations and sharing their experiences and tips to help make family travel easier for others too.
There is no doubt about it, New Zealand offers up some of the most breathtaking scenery in the world and travelling by campervan is the perfect way to experience it. However for younger travellers, their appreciation for the view outside their window may not match your own just yet.
Thankfully there are plenty of ways to keep kids occupied during your motorhome adventure to avoid those "Are we there yet?" moments.
1 . Entertainment
Coming prepared with travel-friendly activities for kids is essential, not only for when you are driving between destinations, but also during quiet time or bad weather days. There is no need to splurge on lots of expensive items before your trip. You will likely have plenty of great entertainment options at home already.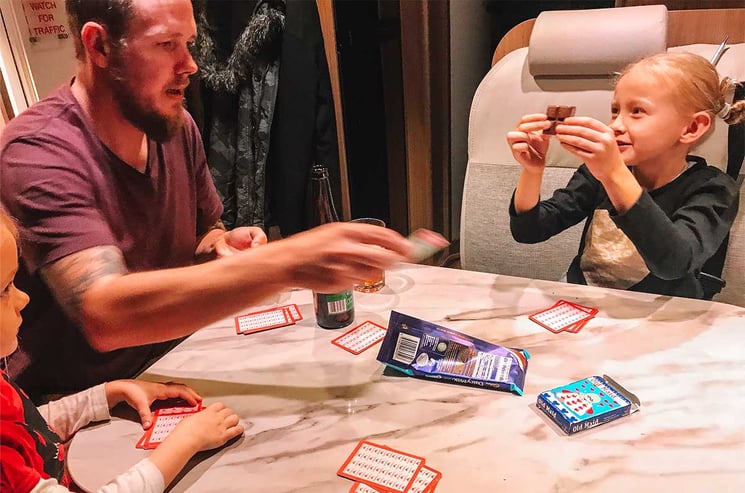 Small puzzles, card games or magnetic travel games are great family activities you can do together. Younger children will enjoy colouring and activity books, although connector pens may become your new best friend so you are not having to stop and chase crayons all over the campervan floor!
2. Technology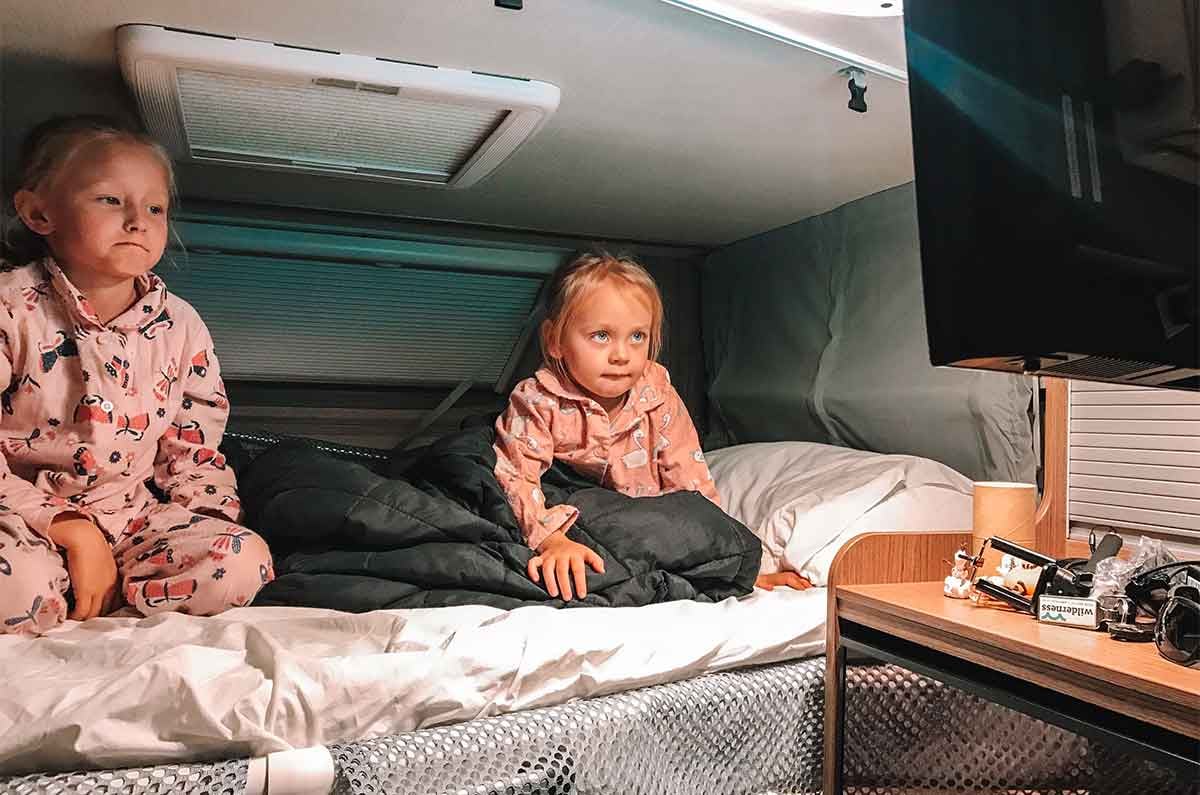 There is no doubt about it, we live in a technological time and most kids are quite savvy when it comes to gadgets these days. A tablet loaded up with kid-friendly educational games and favourite television shows can be great for downtime. This is where the unlimited Wi-Fi upgrade option Wilderness offer can be great too!
When you are parked at your campsite, watching a movie together on the campervan LCD screen can be a great family activity, or something to keep them occupied while you cook dinner. All our motorhomes have a 19" LCD screen with HDMI and USB input for connecting an external hard drive (HDMI cable not provided) so its easy to download some of your favourite movies and bring them along with you.
3. Get Outside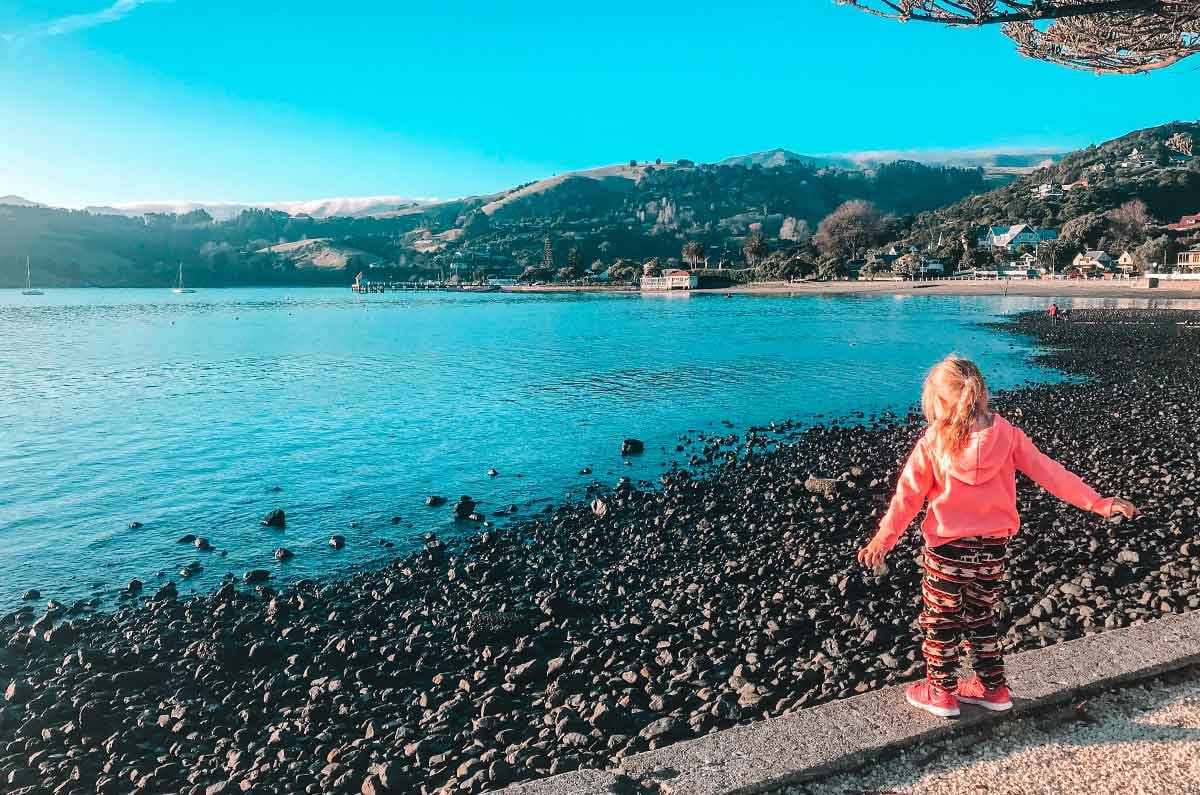 When the weather is fine, make the most of outdoors so the younger family members can run off some of their energy. Kids are active by nature so frequent stops will make you all much happier!
New Zealand has some incredible playgrounds and plenty of beautiful open spaces to stretch the legs. Short walks or hiking trails that are suited to your children's ages are a great way to see more of the scenery too.
4. Be Flexible
The biggest key to a successful campervan holiday with young children is the ability to be flexible. While we never want to miss a thing, travelling with kids means you need to take things at a slower pace sometimes. This may mean shorter drives each day than if you were travelling with older children or a partner. Or it may mean you need to take a day to just chill out and do very little if everyone needs a rest day.
We did not plan very much before our campervan journey, deciding on a few key destinations we wanted to visit but otherwise taking it day by day. This meant a slower paced holiday overall and the chance to be flexible and add in an extra day in certain places if we felt there was a lot more we could do with the family.