When American explorer Scott Cook first visited New Zealand in 2005, he was astonished by the incredible landscapes. He wanted to get out into the wilderness but was frustrated by a lack of information about off-the-beaten track places he could visit and non-commercial sites where he could camp.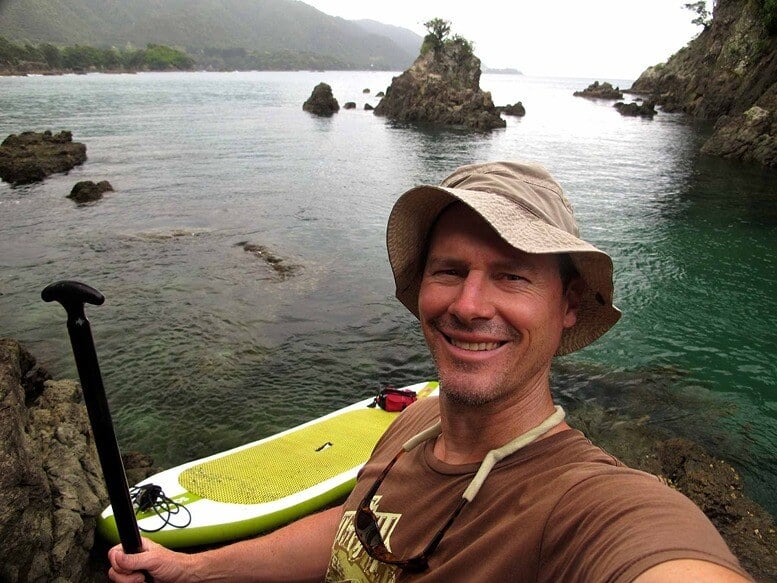 Scott had already written guidebooks about his native Oregon, and after many visits to New Zealand, he collated his research and experiences to write guides for NZ too. His guidebooks, NZ Frenzy North and NZ Frenzy South, are thorough guides to the places less visited in New Zealand. They contain loads of information about walks, beaches, hot springs, caves, places to see native wildlife, and where to enjoy this country's jaw-dropping landscapes - away from the well-trodden tourist trails.

Here at Wilderness, we love Scott's intrepid enthusiasm for finding magical locations away from the crowds. We share a love for helping travellers discover and experience authentic parts of our country. So, we teamed up with Scott to bring you Wildernessts, a carefully curated list of his, and our, favourite freedom camping spots in New Zealand.

What is freedom camping?
Freedom camping is defined as camping in a tent, campervan or motor vehicle on public land with minimal or no facilities such as toilets. Freedom camping is free of charge but as New Zealand Tourism states "it is not free of responsibility". In fact this is so important to recognise that Tourism NZ are now calling it Responsible Freedom Camping.


What are the rules for freedom camping?

There are rules that must be followed to ensure freedom camping is a great experience for everyone, as outlined by New Zealand Tourism.


Dispose of rubbish responsibly - remove all your waste from the site to ensure it is clean for the next campers.


Use real toilets - keep NZ clean by always using public toilets or certified vehicle toilets.


Use recycling facilities where possible


Use waste disposal stations - empty waste from toilets and greywater at designated dump stations only.

It's worth checking the rules for each region as these can differ throughout NZ. The New Zealand government has a helpful website with links to regional tourist information that can help you out. For example, local bylaws may allow freedom camping only for people in self-contained vehicles or prohibit freedom camping in certain places.


What is the Tiaki Promise?

As freedom campers, or travelers or any kind in New Zealand, we have a commitment to looking after precious New Zealand for our own enjoyment as well as our future generations.

This commitment to care for New Zealand is called the Tiaki Promise.

Under the Tiaki Promise, we are more than just campers, we must become guardians and protectors and both follow and encourage others to follow camping rules that keep Aotearoa beautiful.


Where can you freedom camp?

Freedom camping areas can be found all over New Zealand. Spots vary widely from sandy beaches and lush regional parks to concrete parking lots by a busy road. For a list of spots, you can check out the helpful Tourism Industry campground resource.




Is it easy to freedom camp?

Although you might be saving on accommodation, you'll likely be adding to your stress by freedom camping.

At popular locations, it can get incredibly crowded so it can be difficult to find a quiet site, or even get a spot at all unless you park up in the afternoon. This is because many locations have a limited number of overnight parking spots and these can't be booked.

You also might face queues for shared facilities like public toilets, and messes left by irresponsible campers before you.
The advantage of Nessts

At Wilderness, we know our campers want to experience the natural, peaceful environment that New Zealand is so famous for. That's why we, together with Scott, have developed a list of top freedom camping sites that tick all the boxes, available exclusively for you.

We call them Wildernessts (or nessts) and we think you'll agree they are next-level special.


How do we choose Wildernessts?
Locations on our list aka nessts need to tick a few boxes to be chosen. They must be scenic, or in areas of interest such as near walking tracks, hot pools, and bike trails. There needs to be plenty of room for you to pick your own spot to park so that even if you're sharing the campsite, you'll have your own space. Wildernessts are based away from busy roads and houses. They are mostly free: occasionally there might be a charge. They are accessible for larger vehicles, and you can walk in to check access before parking if you wish. And, they are wonderful places to stay all year around.

We have three categories of Wildernessts so you can design the trip that suits you best:


Wilder

Wilder spots are our serious get-away-from-it-all campsites. Off the grid. Off the beaten track. These are mostly incredibly scenic. You need to be a bit cautious with access, making sure you arrive before dark and walk the access route before driving in. Weather conditions can change quickly in some parts of New Zealand, and these spots might be on soft sand or grass.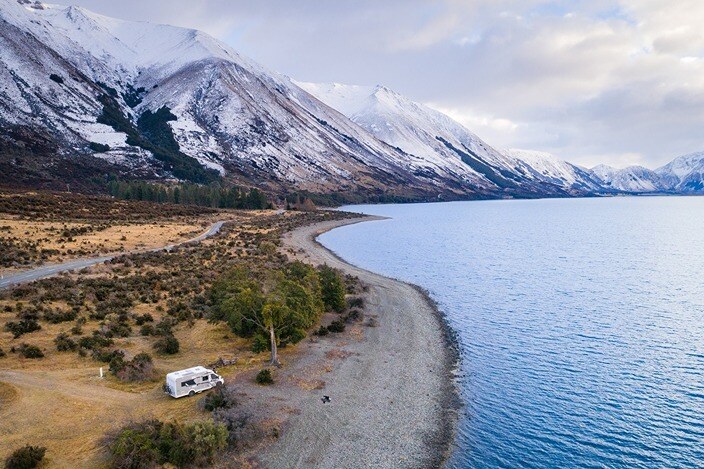 Tamer

Tamer spots are a bit closer to civilization. Some of these sites might be commercial, so you may be sharing or possibly paying, but we promise they are worth it. These are selected because they have something special to offer, such as must-do walks or must-see views. They might have hot pools, bike trails, wildlife, or even famous filming locations.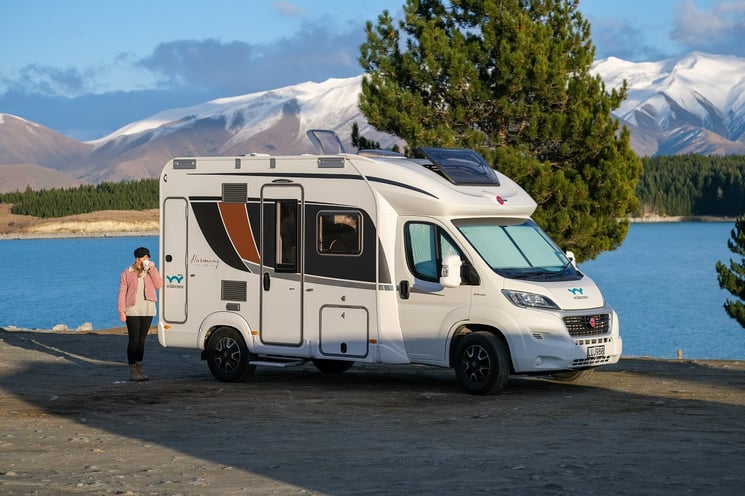 Indulger

Indulger spots are for the glam campers, who fancy a bit of luxury. If you like the sound of stepping out of your motorhome into lovely hot, natural thermal pools next to a river in the mountains, or parking up next to a fabulous restaurant, this category is for you. Indulger sites are usually commercial so you will need to pay. But we promise it's worth it.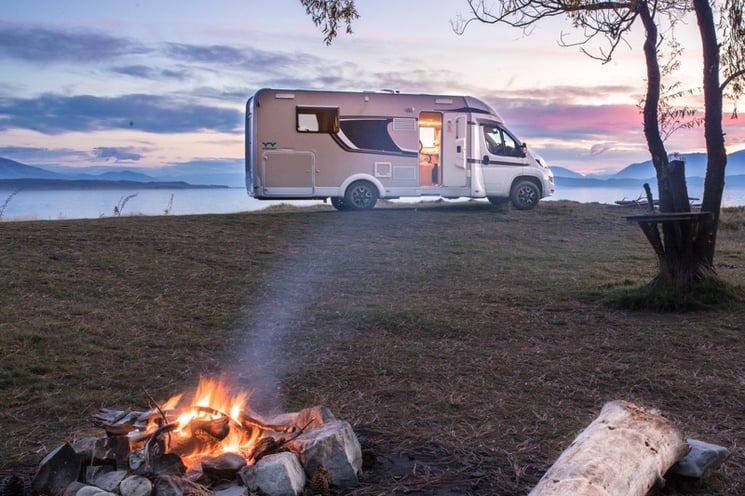 How do I access Wildernessts?
One of the things that makes our Wildernessts special, is that they're still a little bit secret. But not for you.

We've made our Wildernessts list super easy to access by partnering up with the folks at Campable. Their Campable app mostly lists the locations of private properties where people allow campers to stay for what's usually a small fee. Our Wildernessts can also be found here on the app.


However, these are only accessible to our Wilderness campers by using a unique code when you log in. This means you'll see our collection, as well as the brilliant Campable properties on farms, vineyards, outside cafes, at the beach, and more. Staying on private properties means you'll meet the locals, surrounded by some authentic Kiwi sights.

The app has a handy interactive map including dump stations and other camper friendly spots so you can easily plan your itinerary.



At Wilderness, we're passionate about our travellers having an incredible trip in New Zealand. We think choosing a campervan is just the start of your journey with us, so we go the extra mile to ensure you have as much information as you need to plan your own unique New Zealand adventure.

Our Wildernessts are just one way our team can help you design your best motorhome trip of a lifetime. Book with us and check them out now.


---