How fabulous would it be to arrive at a remote spot – maybe as the sun sets over a deserted stretch of beach – knowing that the wine is chilling in the fridge and you'll soon be enjoying a delicious cooked meal? In a Wilderness campervan you can do just that.
Every Wilderness campervan has a fully equipped kitchen with a gas cook-top and a fridge/freezer (most models have an oven/grill too) so you can whip up meals on the road whenever and wherever you want.
Here's a guide to what you'll find in your campervan kitchen and how it all works.
Fridge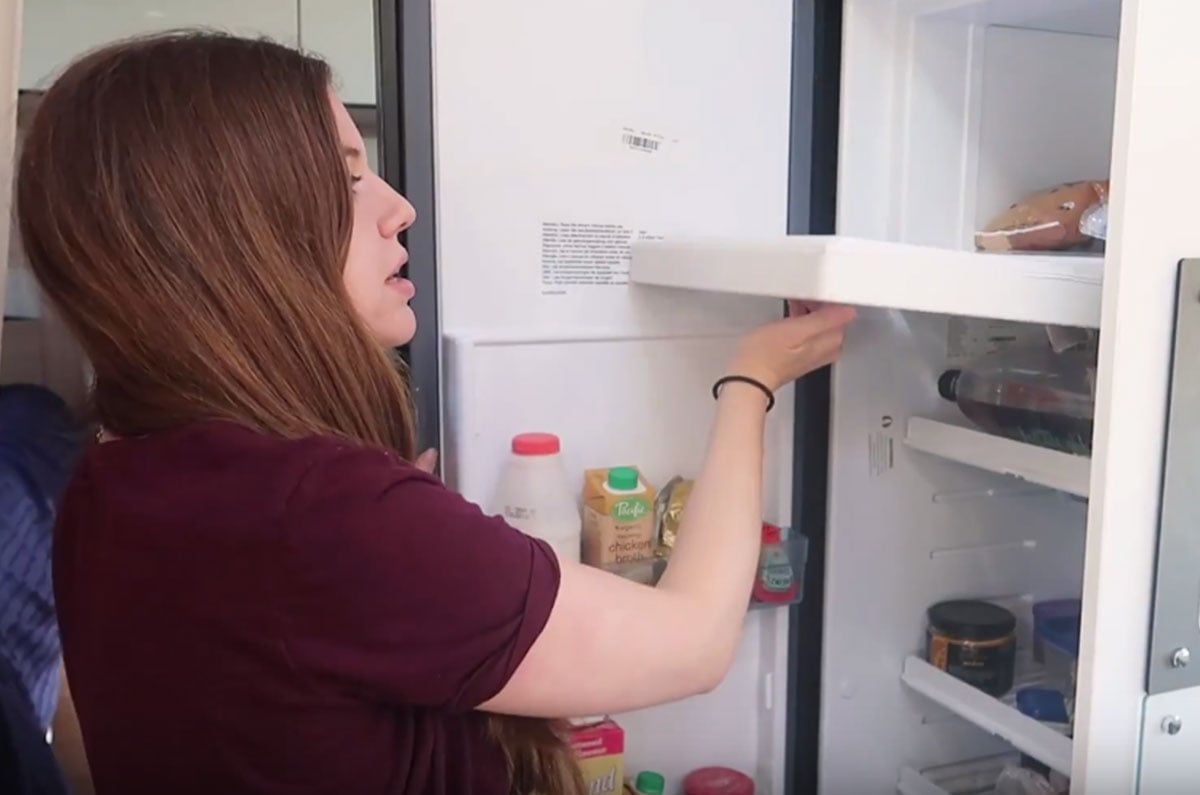 The fridge has room to store all your essentials plus a small freezer compartment, which is useful if you're planning on freedom camping for a few days, or don't want the bother of food shopping every day. It can run off the 12V house battery (while driving), LPG (while freedom camping) or 240V mains power when you're plugged in at a campsite. This is known as a '3-way fridge'.
Here's a video about how the fridge in a Wilderness campervan works:
Cook-top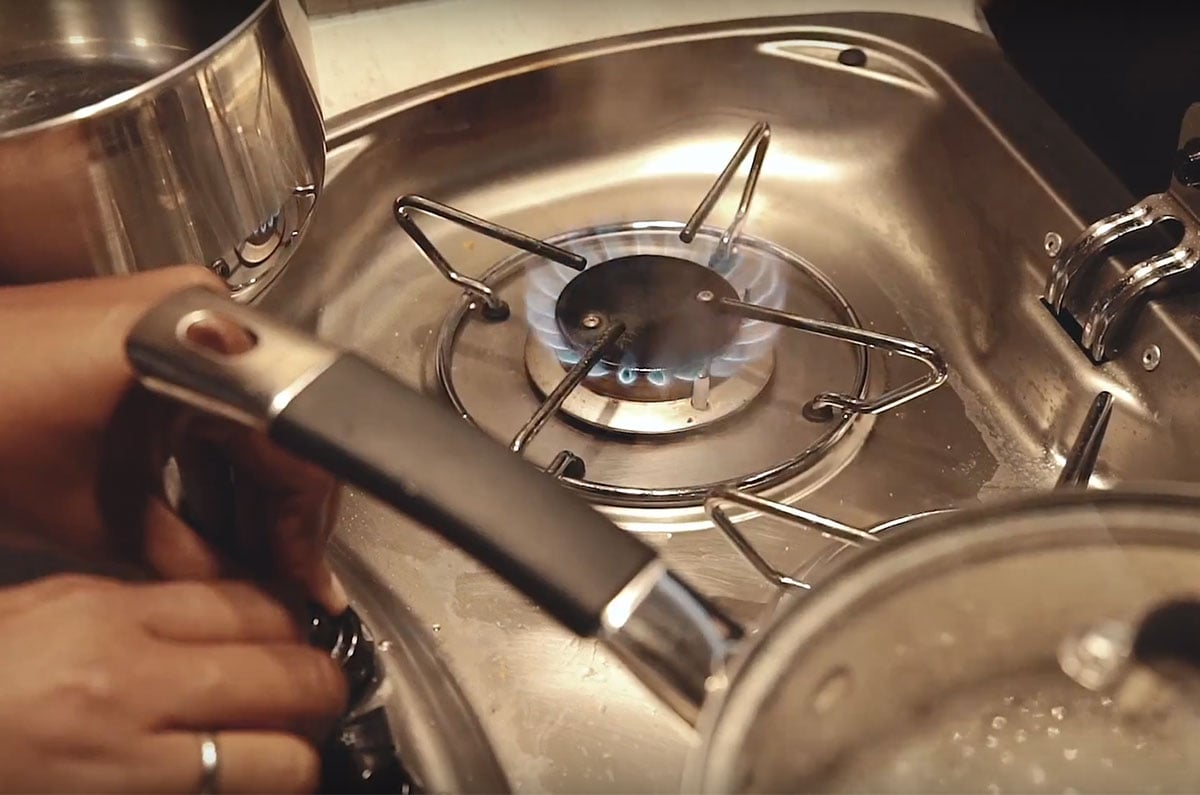 Gas cook-tops are easy to operate and are a fast and efficient way to cook. Wilderness campervans come with a two or three burner cooktop (plus extractor fan), depending on which model you choose.
Energy for the cooktop is supplied by the gas (LPG/Propane) bottle stored in a separate compartment that is accessible from the outside of the campervan only (this is a safety requirement).
Oven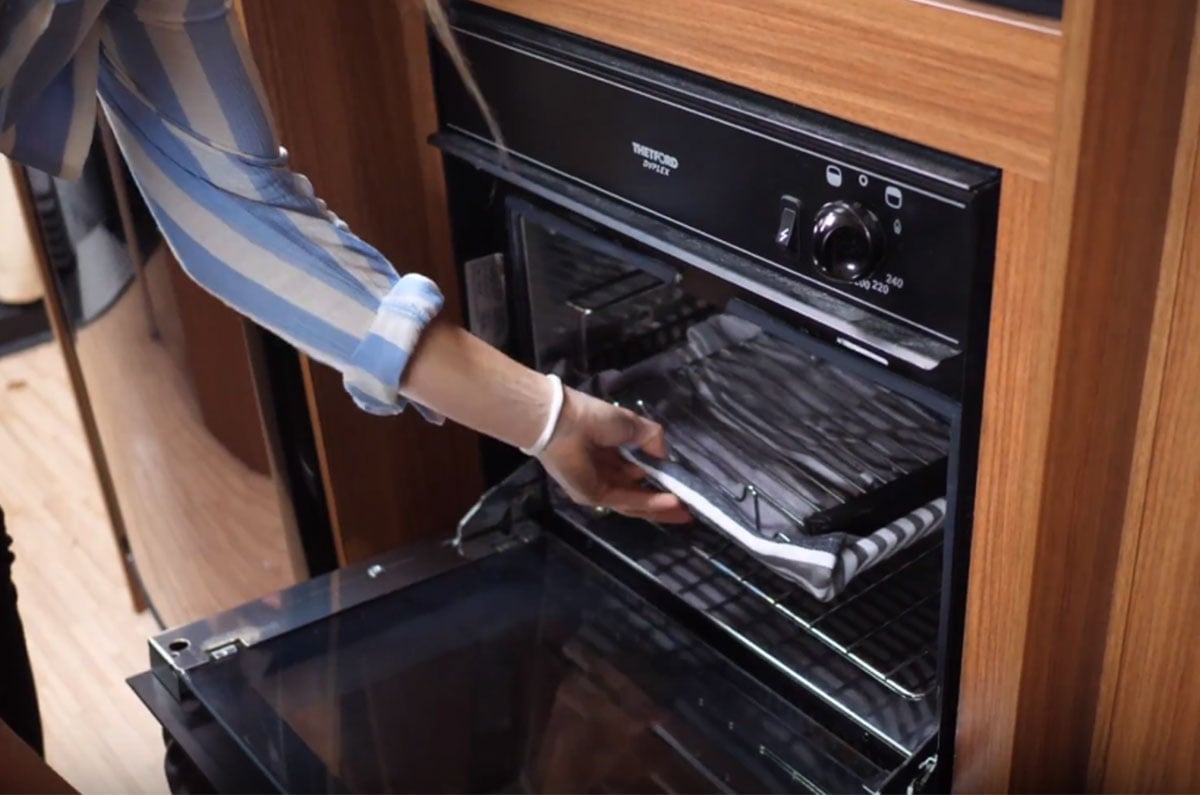 Most Wilderness campervans have a small oven/grill.
Our motorhomes don't come with microwave ovens. That's because these only work when the motorhome is plugged into mains power. A microwave oven takes up a lot of space in a small kitchen so we have designed our motorhomes to have maximum storage rather than be cluttered with appliances you will rarely use.
Everything you need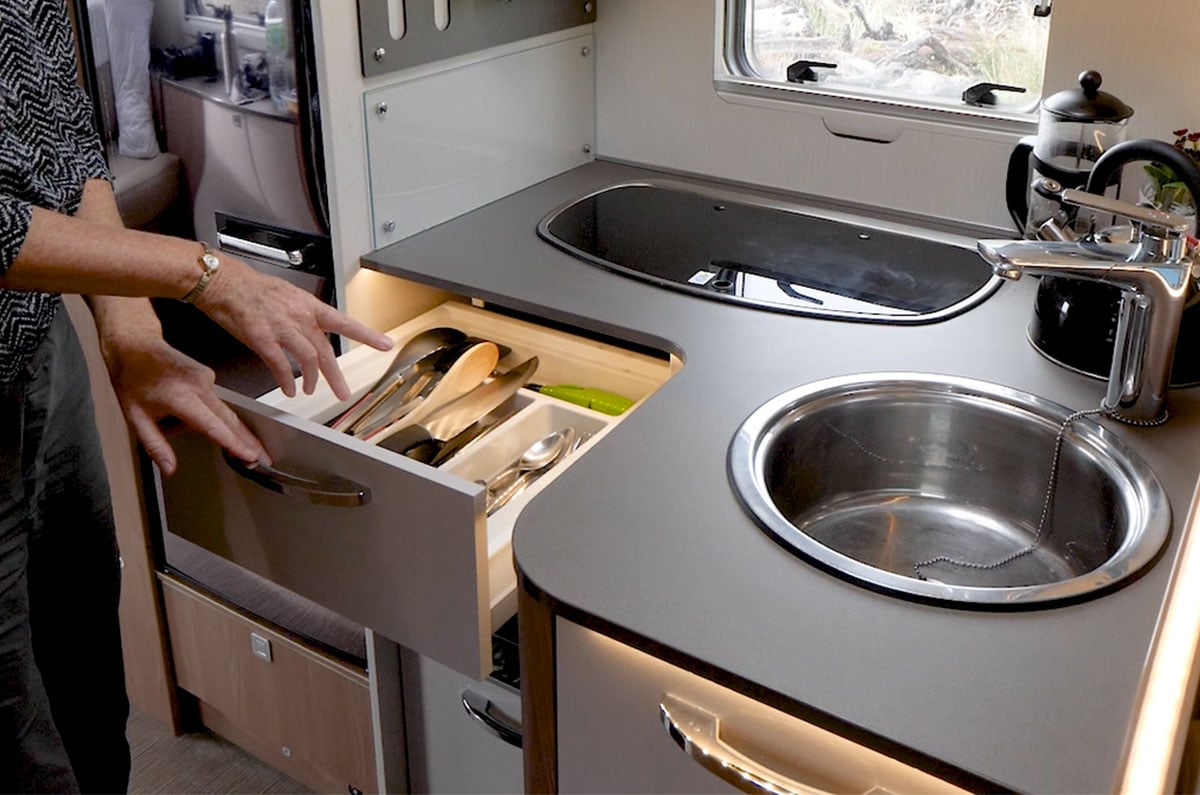 At Wilderness, we believe in providing everything you could want on the road. So in your campervan kitchen you'll find all you need to prepare and serve meals, make an early morning coffee, or enjoy a glass of wine under the stars.
Here's what comes in your Wilderness campervan kitchen:
Quality utensils, crockery, cups, water and wine glasses
Pots and pans
Kettle
Toaster
Coffee plunger (French press)
Wine/bottle opener
Long-handled lighter for the cook top
Washing up brushes/cloth and dish towels
If you fancy cooking outside – which is great fun if you're travelling in the warmer months – then you can add a portable barbecue to your booking too.
Useful links:
What to Pack for your Wilderness Trip
Top Tips for Cooking on the Road
How to Freedom Camp in New Zealand
How Easy is it to Drive a Wilderness Motorhome?