It is a tough job but someone has to do it. Travel writer Scott Cook has been back on the road for the last three months, exploring the back blocks of New Zealand and it is all for the benefit of our future motorhome hirers.
Those of your who've already toured with Wilderness will know that Scott is the author of the awesome travel guides NZ Frenzy, that you can download for free when you book with Wilderness Motorhomes. He's also the author of our very own Wilderness camping directory* which gets you to NZ's best off the beaten track freedom camping spots "WilderNessts".
Here's an update from Scott's travels so far this year:
"I've been working on updating both Frenzys and I think I've got 30-odd new entries to add to the books - great obscure off-the-beaten-track stuff that you don't find info on anywhere else, or else it wouldn't have taken a decade for me to "discover" them myself."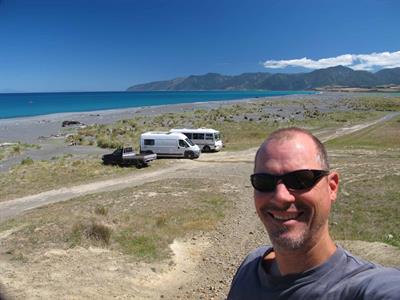 "I've also compiled 30-40 new Nessts sites for the upcoming re-do of that guide. Knowing where the Nessts are is a dream-come-true for myself, as this year's increased tourism has brought a lot of crowding to many of the legal freedom camp spots that the websites/apps feature. The "nook" Nessts are truly awesome spots to overnight---all the beauty, none of the crowds, noise, or hassles. That's what Nessts are all about!"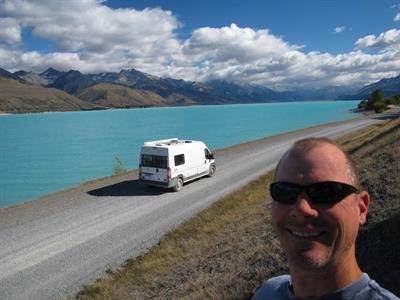 "And Holiday Parks, wow are they ever packed-in nowadays with the increased tourist numbers on the South Island. No thanks... pay a bunch for that experience... not the NZ I come for. Nessts are the NZ I come for!"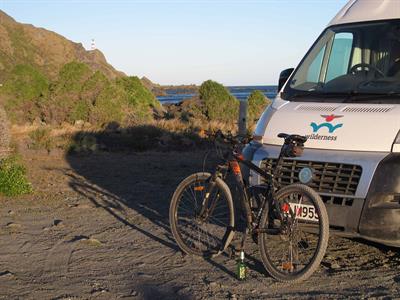 *The WilderNessts Camping Guide is now incorporated into the Campable app. Wilderness guests get their own promo code to access these exclusive camping sites.