Australian Instagrammer Jes White toured the South Island in a Wilderness motorhome with her family and explains why a campervan holiday is the best way to visit New Zealand with children in tow.
by guest blogger Jes White (The Ace Life)
We have just returned home from a two week long motorhome adventure with my family around the South Island of New Zealand. We are a family of four, with a two year old and a four year old. New Zealand definitely sucked us in with its beautiful landscapes and wide open spaces. We chose to explore the South Island in a Wilderness motorhome and we are so glad we did. It is definitely in our experience the best way to see New Zealand and here is why.
1. Freedom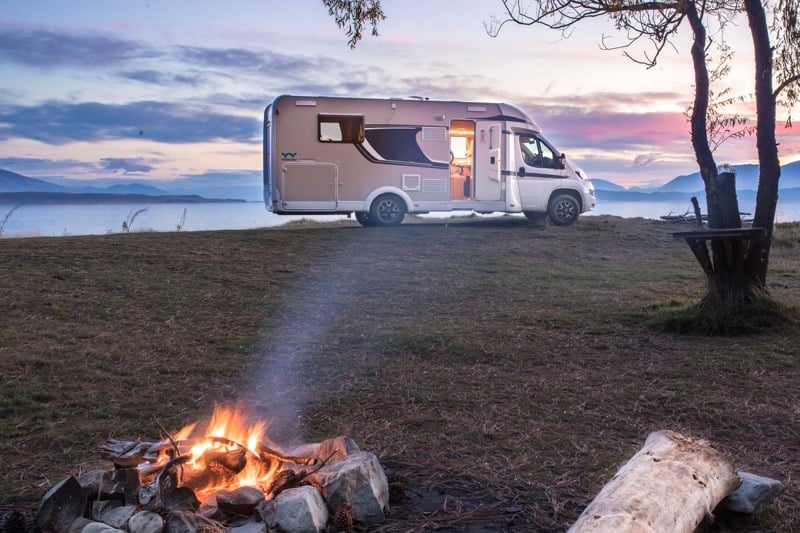 There are no deadlines on the open road and sometimes when you're traveling with little people, having flexibility definitely makes for easy traveling. Driving across the countryside is quite a sight, there are so many beautiful spots that you are going to want to keep pulling your motorhome over and putting on the kettle for a cuppa to soak in the moment. Which is completely okay because you have a kettle, gas to warm up your kettle, a fridge to keep your milk cold, and if you are anything like me, a cheeky packet of biscuits all with you in your Wilderness motorhome. Having a home on wheels gives you the freedom to explore all day without a scheduled itinerary and gives you the option to set up camp wherever takes your fancy. We liked to find our spot for the night around two hours before the sun set. This gave us plenty of time to set up a campfire for the night (if permitted), let the kids explore and run off some steam and appreciate the beautiful wilderness we got to call home for the night.
2. Free Camping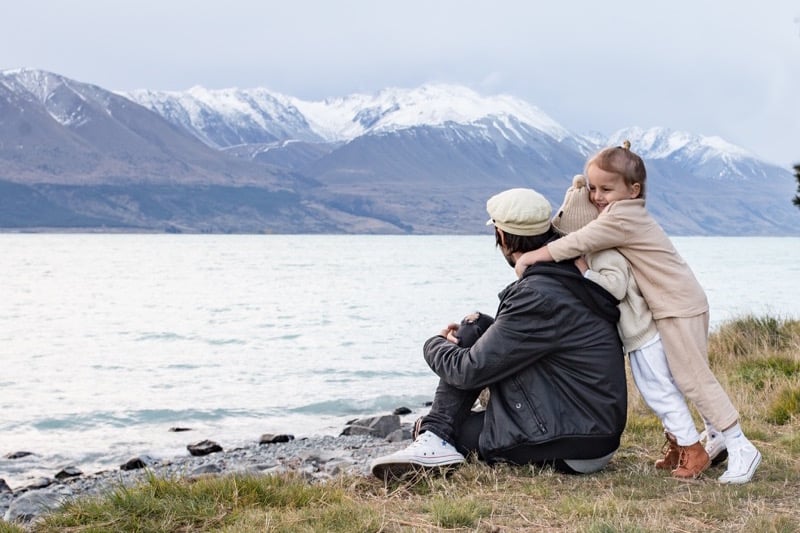 New Zealand is filled with picturesque views every which way you look and you can camp admiring that view for free! Traveling in a motorhome means you don't need the facilities of a caravan park giving you the option to camp without the crowds with a killer view! Wilderness motorhomes have a free camping guide that you can hire and it shows you all the best free camping spots on offer. That little book became our bible. We found our favourite camping spot in there - The Pines at Lake Pukaki. We woke one morning while camping there to find it had snowed on the mountains overnight. To be surrounded by snowy topped mountains while sitting next to the bluest lake in the entire world and eating our breakfast was an absolute dream. Put this on your bucket list immediately!
3. Convenience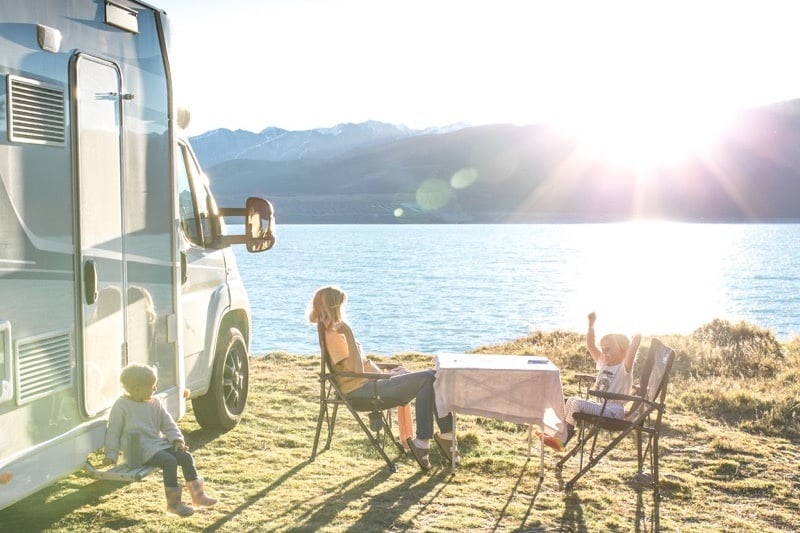 While road tripping with a four year old and a two year old (who is toilet trained), having a toilet on board is a game changer! Along with your fridge, clothes, oven… well the list goes on! We also hired picnic chairs and table through Wilderness which was perfect to set up outside and appreciate our surroundings while enjoying lunch or another cuppa by the campfire. Something else we organised through our Wilderness booking was WiFi! The WiFi was very handy for using our GPS, researching areas to stay, or for when you needed to empty the toilet. Wilderness also have an app that will show you where the nearest dump station is along with petrol station etc. You can download the app on Android or Apple. (The WildernessNZ app is no longer available. Wilderness recommends the Campable app which is available on the Apple App Store and Google Play)
4. Experience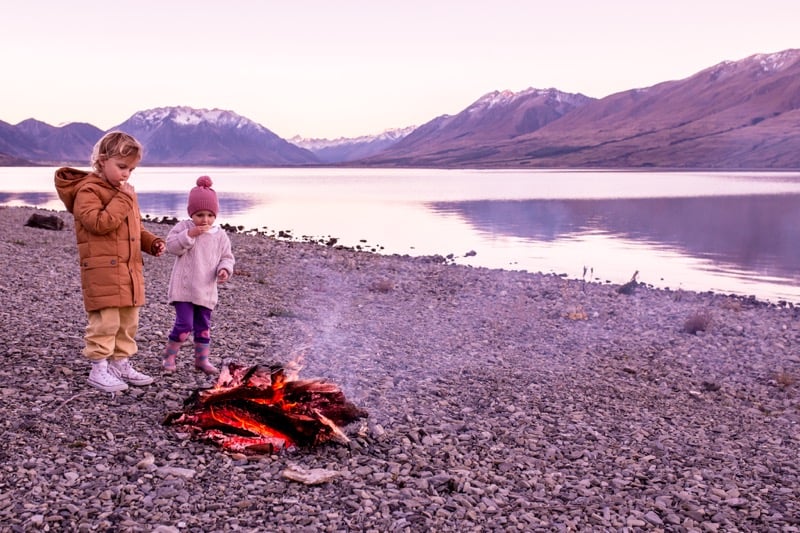 When travelling with your family you are making memories to last a lifetime. Something your babies will one day tell their babies about. The experiences that become available to you by choosing to travel by a motorhome, especially in New Zealand, are endless. Taking the road less traveled becomes easy and you can stay there, maybe even sleep there for as long as you like! We definitely filled our memory banks with some magical family bonding moments. My two little ones are still talking about sitting outside toasting marshmallows on the fire while looking for shooting stars. We have never seen stars shine so bright before camping in New Zealand. With such little light pollution you get the clearest view of the night sky!
5. Cost
We found traveling in a Wilderness motorhome to be extremely cost effective. With options such as free camping and having a fridge and oven to make your own meals it worked out to be one of the cheapest overseas trips we have taken as a family of four, while still being one of the most memorable.