Welcome to the most romantic place on earth.
Compact yet diverse, New Zealand offers a new dreamy location around every corner.
From dramatic coastlines and natural hot pools in the North to star-studded skies and glorious fiords in the South, New Zealand takes romance to another level.
To make your trip even more relaxing, all of these beautiful locations can be easily accessed by motorhome so you can enjoy luxury and convenience wherever you go.
We understand juggling wedding and honeymoon planning can be difficult. That's why we've done the hard work for you. We've pulled together the ultimate locations around New Zealand for you and your partner to celebrate your love for the first time as a married couple, even if you're on a limited timeframe.
In this post we list the 7 most romantic places in New Zealand - locations which you simply won't find in any other country.
So get ready to sit back, enjoy a glass (or two) of our award-winning wines and soak up the magic of our country. It's all just waiting to be discovered.
New Zealand's 7 most romantic honeymoon destinations
Bay of Islands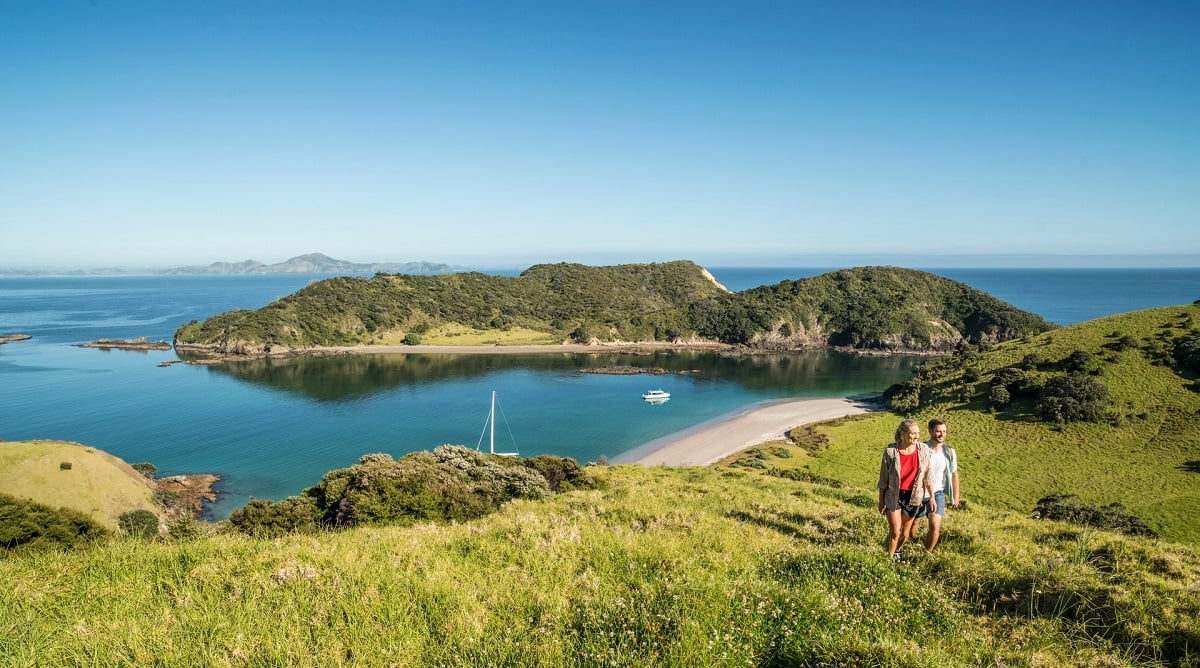 Made up of more than 140 islands and the townships of Opua, Paihia, Russell and Kerikeri, there is so much to see and do in this picturesque location full of beauty and history. You'll find a marine playground, secluded beaches and rainforests hiding majestic giant Kauri trees.
Coromandel Peninsula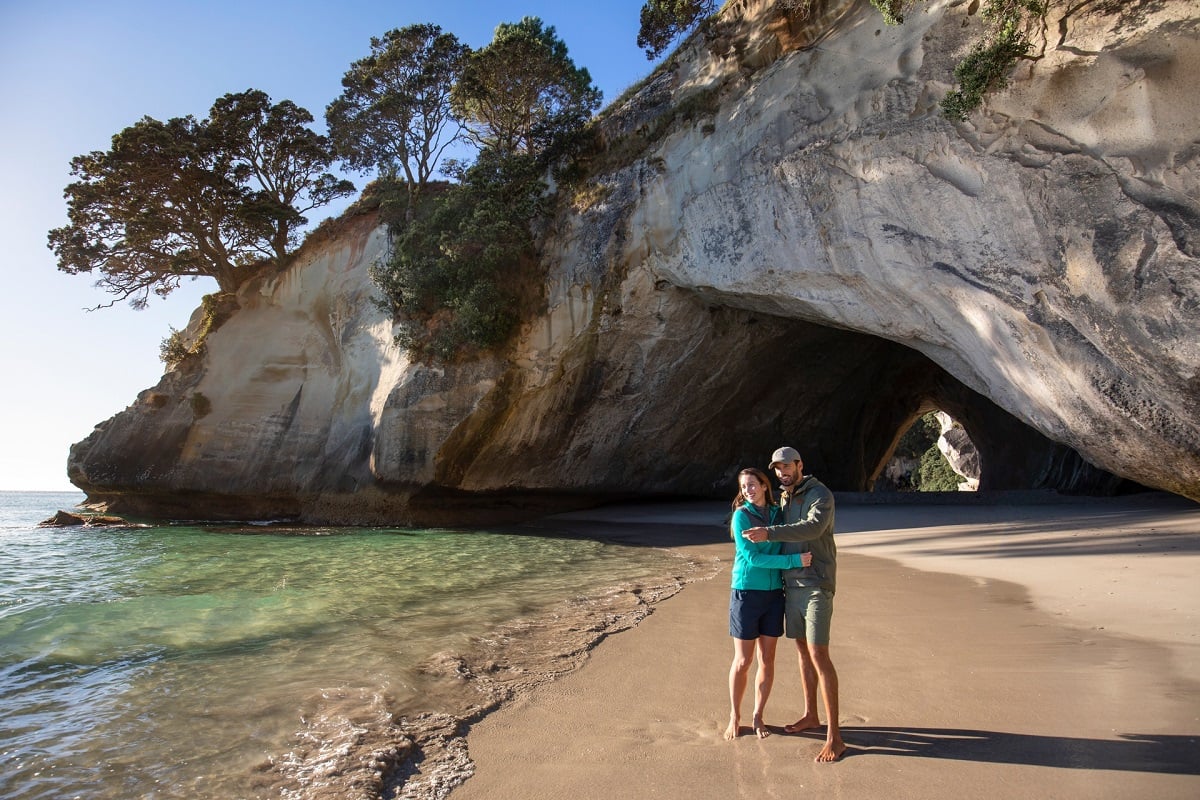 Pristine white sandy beaches, hidden secluded coves, and wonderful walking tracks are all waiting for you and your partner in the Coromandel Peninsula. Explore one of the most popular areas of New Zealand with your loved one. Spend your days swimming and surfing, and enjoy your evenings soaking up the late summer sun and listening to the sounds of the ocean.
Marlborough Sounds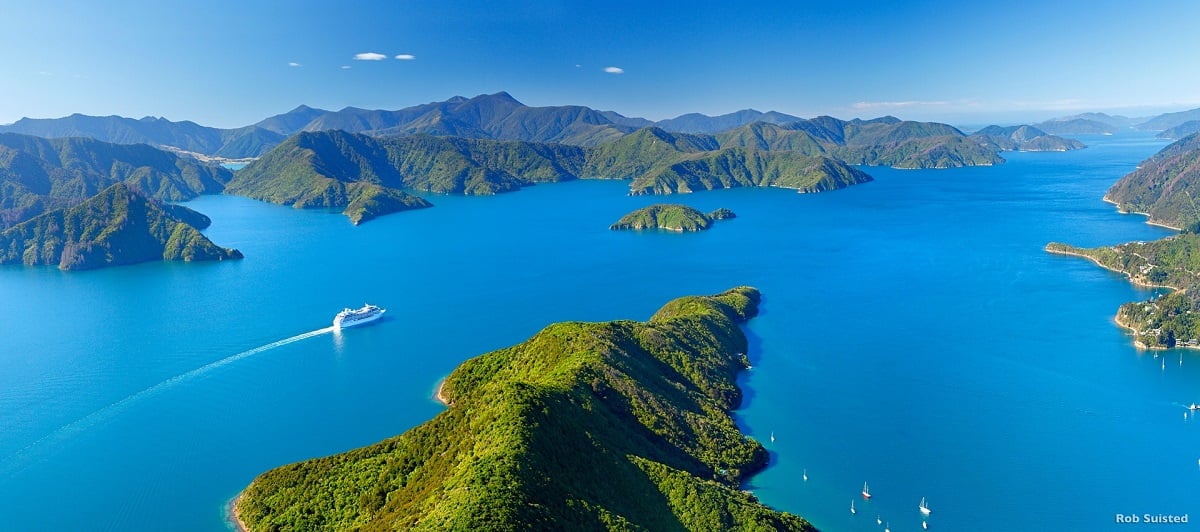 This world-famous wine region is one of the sunniest spots in New Zealand and home to the scenic Marlborough Sounds - a collection of ancient river valleys filled with the waters of the Pacific Ocean. Drive around the beautiful valleys in the comfort of your motorhome as you enjoy a romantic afternoon tasting the latest vintages. Take a cruise through Queen Charlotte, Kenepuru or Pelorus Sound and spot local wildlife such as seals, penguins and dolphins, or discover the network of exciting walking and mountain biking trails including the 70 kilometre Queen Charlotte Track.
Waitomo Caves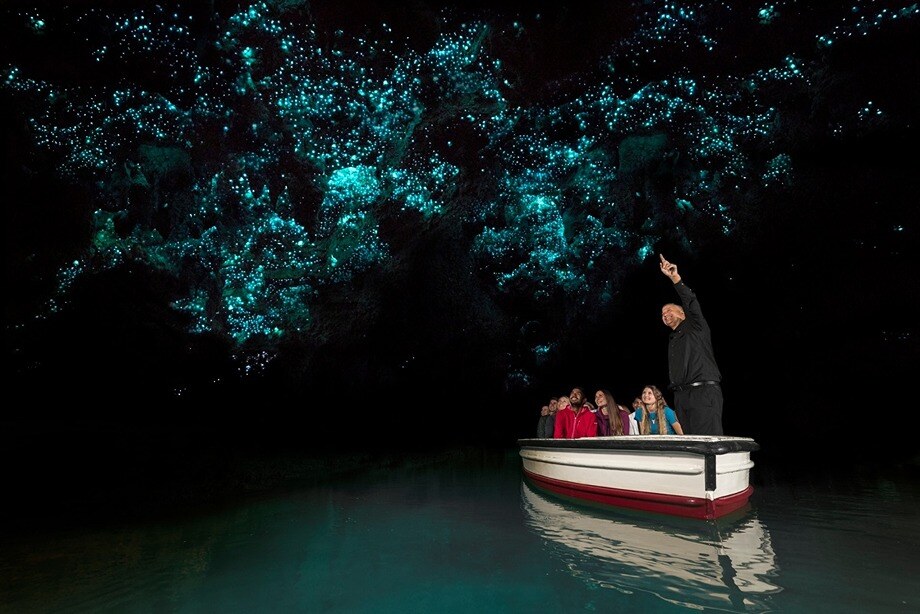 Descend into an underground world 100 metres below the surface. Thousands of tiny glow worms will light your way as you and your partner explore a labyrinth of caves and underground rivers featuring waterfalls and limestone formations.
Lake Tekapo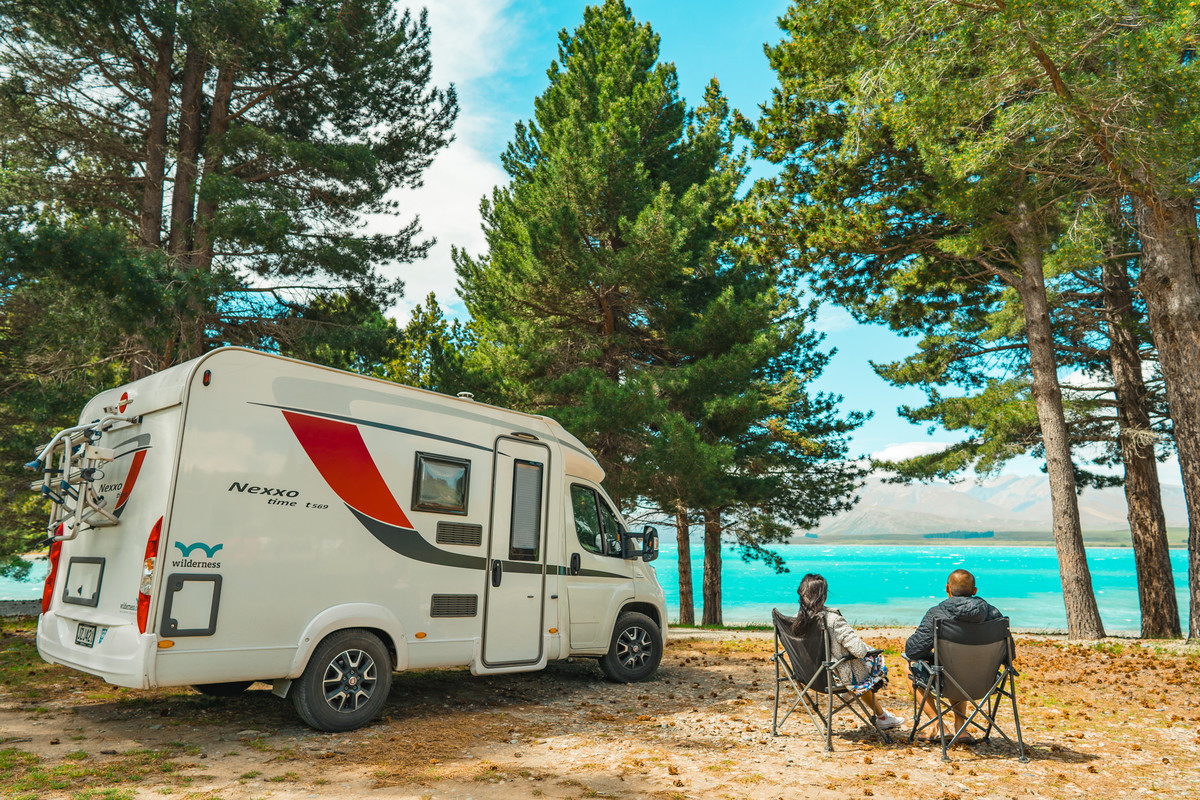 Look upwards and discover the clarity of the Southern Hemisphere sky by night. As part of a UNESCO Dark Sky Reserve, Tekapo's clear, dazzling skies make it one of the best places in the world to cuddle up with your loved one while gazing at the stars. This small and secluded township lies beside the turquoise coloured Lake Tekapo with a dramatic mountainous backdrop of the Southern Alps.
Rotorua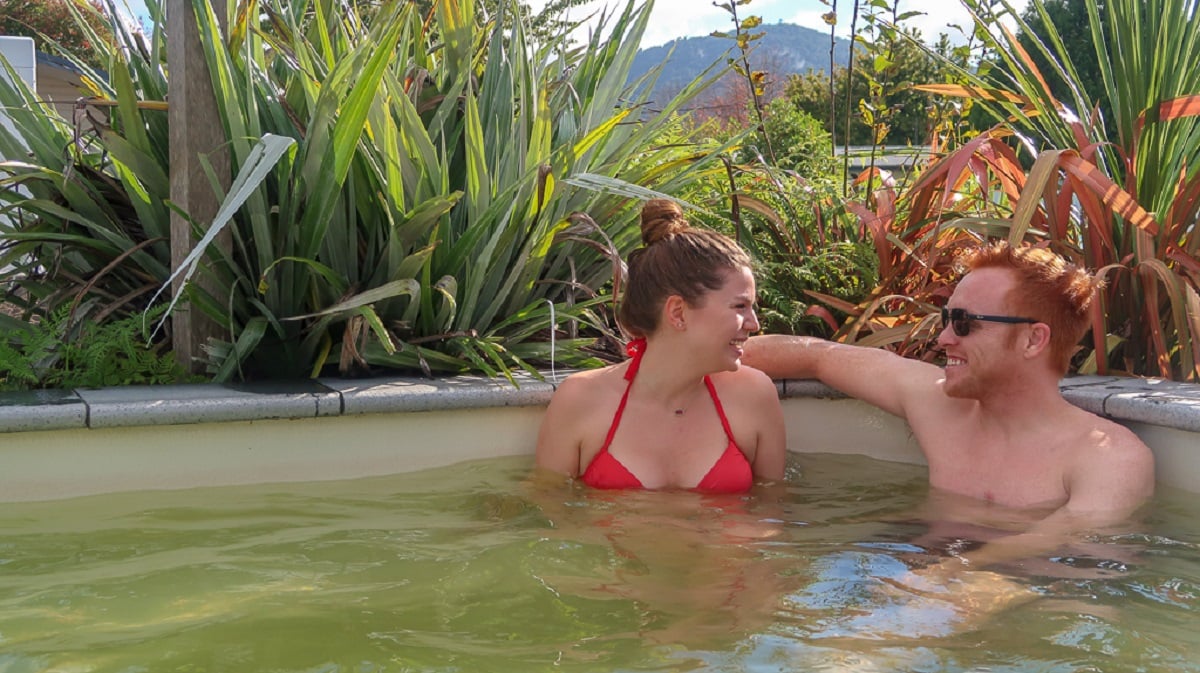 Known for its geothermal wonders, Rotorua boasts bubbling mud pools, geysers, natural springs and the largest hot waterfall in the Southern Hemisphere. Whether you're looking for adventure, a cultural experience or simply a place to unwind surrounded by stunning natural beauty, this town has it all.
Milford Sound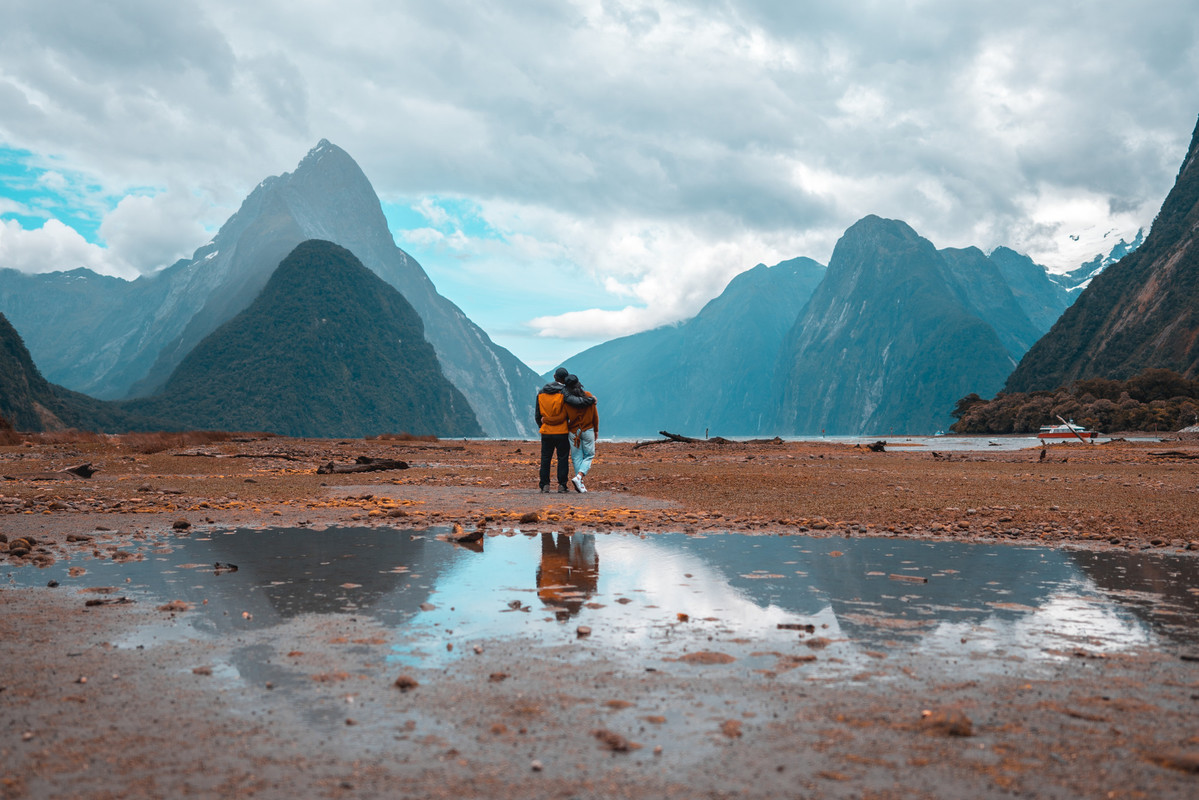 This breathtaking destination is part of the Fiordland National Park in the south west of the South Island. Accessible by road, you will be captivated by the towering Mitre Peak, waterfalls, abundant wildlife and some of the best sunrises and sunsets imaginable, as Lauren and Justin found on their recent honeymoon around NZ in a motorhome. Discover for yourself why this memorable place was once described by Rudyard Kipling as the Eighth Wonder of the World.
New Zealand is said by many to be the most romantic country on earth, so it's the ideal place for you and your partner to enjoy the honeymoon you've always dreamed of.
Stop dreaming and start planning your first adventure as a married couple.
To get a taste of what you could expect, check out Heather and Joe Hodnicki's "epic" NZ honeymoon in a Wilderness motorhome.