Whether you're travelling with the family, a group of friends, or your other half, it's easy to choose the right Wilderness motorhome for your New Zealand holiday.
Wilderness offers a wide range of premium German designed and manufactured motorhomes with a variety of layouts, sleeping configurations and features, so you can find the one that's perfect for your needs. This simple motorhome selector tool on our website makes it easy to compare size, beds, living space and storage.
About the Wilderness rental fleet
Before you start, there are several useful things to know about the Wilderness fleet:
Most of our vehicles are less than three years old

All come with automatic transmission

All are certified self-contained for freedom camping

Most are suitable for tall people, with high interior height

All are suitable for year-round travel, with insulation and heating for chilly winter nights, and air conditioned cabs, roof vents and latchable windows with insect screens for the heat of summer

All bathrooms convert to a drying room, apart from the Vista 2

All the beds have comfortable cold foam mattresses and are made up and ready to use (we call that 'permanent') with crisp linen. Some are fixed to the floor and others tuck away into the ceiling ('drop down') until you're ready to use them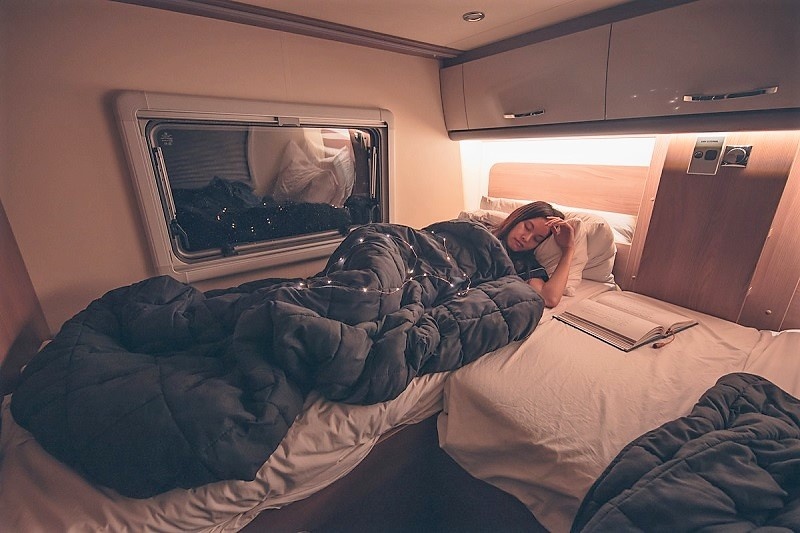 All come with quality kitchen essentials
Things to consider when choosing a campervan
With all that in mind, you're ready to browse the range of Wilderness Motorhomes. Ask yourself some of the following questions to help select the right one for you:
How many of you are travelling?

Are there any special requirements, such as disabled or elderly traveller?

Are you taking any oversize items? Do you need storage space for a pram, surfboards, snowboards, fishing or golf gear?

Are you happy with a combined toilet/shower area or is a separate toilet useful? (This can be handy if you're travelling in a group.)

Do you want an oven, or are you happy with just a gas cooktop?

What kind of beds would work for you? Beds that are fixed to the floor are sometimes easier to get into, as drop down beds require a short ladder, but beds that tuck away into the ceiling give you more floor space.

How comfortable are you with driving on the right-hand side of the road? Some New Zealand roads can be winding and the most scenic trips may take you off sealed roads and onto gravel. And even if we don't have any road restrictions here at Wilderness, you might want to consider whether you'd feel better driving a smaller vehicle. Our motorhomes range from 5.9m to 7.4m in length.

Is budget a big consideration? Check out our specials when it comes to all inclusive offer, early booking or directional pricing.
Once you've found your ideal motorhome you can add a range of handy extras such as child seats or a travel cot, or fun additions like mountain bikes or a barbecue.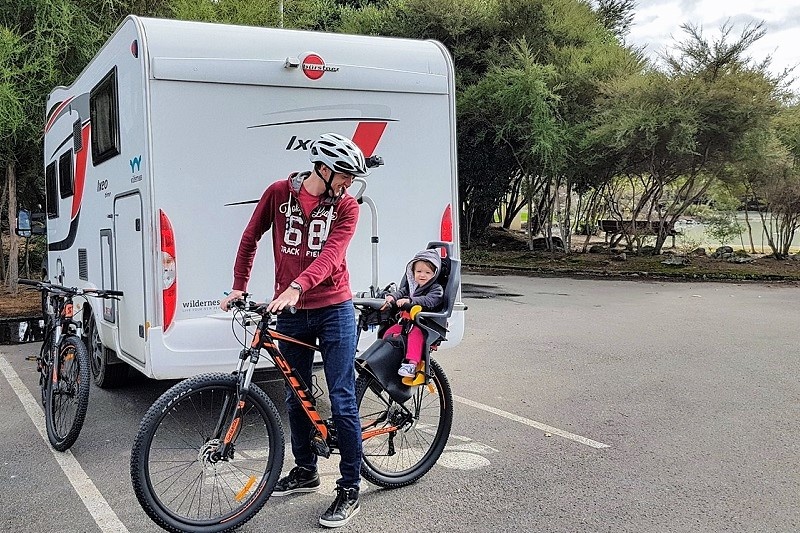 Remember, the sooner you book, the more likely you are to secure the vehicle that's the best match for your needs. If you're visiting from overseas, it pays to book your motorhome at the same time you book your flights.
Our friendly and experienced reservations team is always happy to answer any questions you may have, or to help you through the booking process over the phone. Get in touch today and make your dream New Zealand holiday a reality.