The team at Wilderness Motorhomes are excited to announce the introduction of thirty motorhomes designed by German manufacturer Buerstner into our rental fleet in time for the summer rental season.
The Buerstner Ixeo four berth motorhomes are joining our fleet under the brand name Wilderness Escape. The Escape 4 berth motorhome is built on the Fiat Ducato 2.3L turbo diesel which was specifically designed for campervan conversion. Automatic transmission comes standard. The innovative European design features two permanent double beds, wraparound lounge and separate dining area with swivel front seats, huge bathroom, stylish kitchen and a storage area in the rear designed to hold plenty of toys!
Why are we so excited? Well, this is a real game-changer for the Kiwi campervan rental industry. Traditionally, people hiring a motorhome have had to compromise on features such as beds – often the living area is made into a bed at night, meaning proper mattresses can't be used (and making up the bed after a few glasses of wine can be a little tricky!). The Buerstner motorhomes, however, feature permanent double beds, making for a much better sleep and offering a whole new level of comfort.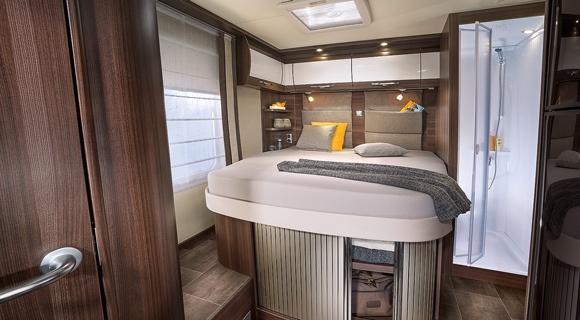 What's more, Wilderness is the very first New Zealand campervan rental company to offer a significant number of high-end European vehicles in its fleet at one time. When some of the other motorhome rental companies are downsizing, we are extending our product offering. We believe the new Wilderness Escape motorhomes are truly stunning vehicles which will really set the benchmark for New Zealand motorhome rentals.
Don't just take our word for it - see for yourself all the vehicle features on our Escape page. The new motorhomes are available to book now for rentals from September 2012. Or contact us to find out more.