Experienced motorhomers love life on the road, as they know the freedom that travelling in a motorhome brings. For those new to holidaying on wheels, it can help to have a few pointers on how to make sure you're getting the most out of your motorhome experience.
Wake up to spectacular views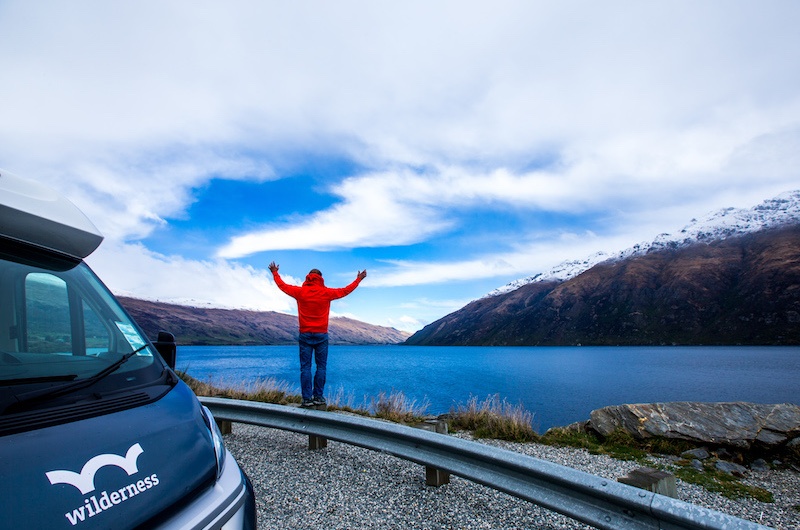 The best of New Zealand is at your fingertips when it comes to travelling by motorhome. Along with the wide variety of camp sites that welcome motorhomes, your Wilderness motorhome allows you to freedom camp anywhere that isn't a restricted area (look for the signs) as it is a certified self-contained vehicle. Want to wake up to an ocean view and the sound of waves crashing? Done. Fancy a night on the edge of native bush with the sounds of birdsong in the morning? Easy. Like the idea of watching the sun set across a mountain range before you step inside to get ready for bed? Couldn't be simpler.
The Campable app provides access to a range of unique campsites, many of them on private property, providing a glimpse into the 'real' New Zealand a chance to meet the locals if you wish.
Consider some extras
It's easy to get even more out of your motorhome holiday with a few little additions. Click here to see what extras and accessories are available from Wilderness. You can make life on the road easier (onboard WiFi, GPS), more adventurous (mountain bikes, snow chains) or even just more delicious (portable barbecue). Travellers Neil and Sue from Cyprus toured New Zealand in a Wilderness motorhome in 2017 (click here to read their travel blog) and found the extras very helpful. "Take out the comprehensive insurance which covers quite a few extras as well as providing peace of mind in case of an accident," recommends Neil. "A satnav is indispensable too – we would have been lost so many times without one."
Live in the moment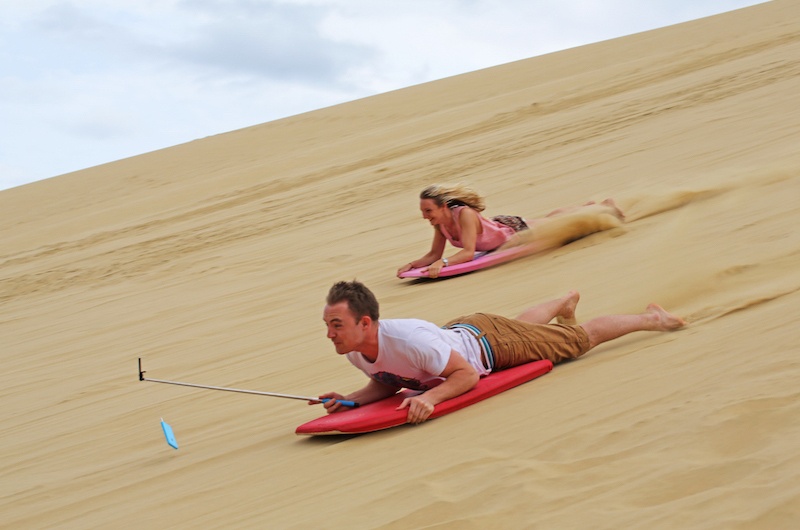 The beauty of a motorhome is that it lets you go wherever you want at your own pace. Without the restrictions of pre-booked accommodation you can follow your whims and explore that next town, or head around that next corner. Every day can be a new adventure.
Motorhome life at the beach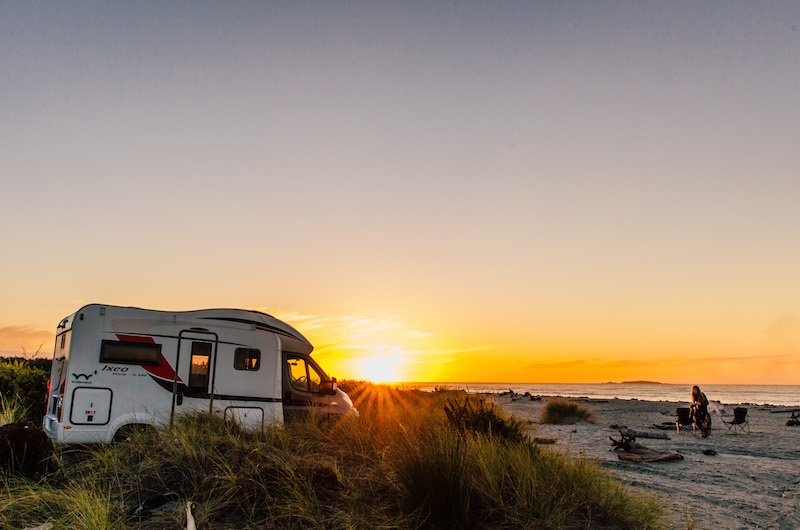 If you've had a great day at the beach, why leave? Find a spot to park up and cook a barbecue dinner outside while watching the sun set across the ocean, and know bed is just a step away. (It's also handy to have somewhere to retreat when the heat of the New Zealand sun gets a bit much in the middle of the day!)
Seafood bonanza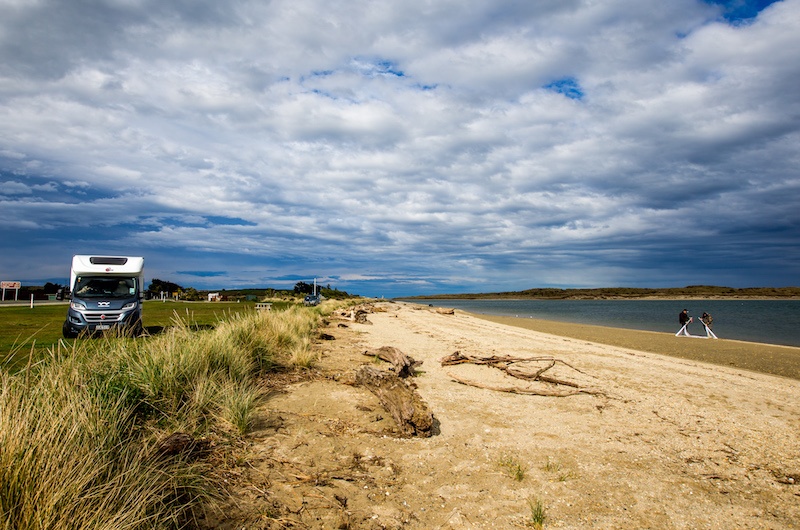 Keen anglers will love bringing their catch back to the motorhome to cook just metres from where it was caught. Get a real taste of Kiwi beach life and gather shellfish at low tide. You'll likely see others doing the same in popular spots. Look for signs that will let you know what's available and how many of each you're allowed to take. (Toxic algae can sometimes affect shellfish, but samples are taken weekly and notification of any biotoxin warnings will also be clearly signposted at affected beaches. You can also check on the MPI website here.
Campervan cooking goes gourmet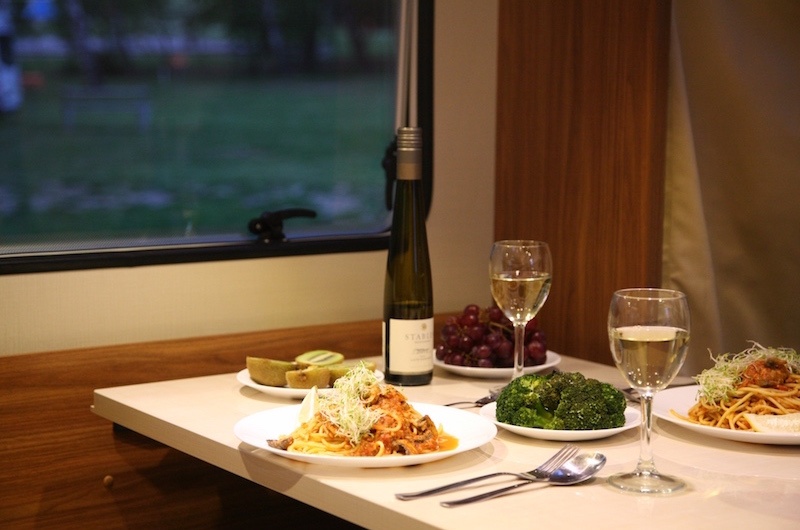 Foodies (or those who just love to eat well!) will enjoy the wonderful array of farmers' markets around New Zealand. Usually held in a weekend, this is where you'll find fresh, locally grown produce often at much cheaper prices than at the supermarket (and without all the pesky packaging to dispose of), along with meats, cheeses, chutneys and treats. They are the perfect place to stock up the pantry and fridge. There is a list of markets on the Farmers' Market NZ website here so you can find one near you. The stallholders are a passionate bunch and will be only too happy to share tips on how to prepare or cook whatever you buy – you'll be whipping up a gourmet Kiwi meal in the comfort of your motorhome (or outside on the barbecue) in next to no time!
And this is just a taste of what a Wilderness trip can offer. We'll leave the last word to Neil and Sue: "We thoroughly enjoyed our trip of a lifetime to New Zealand and would encourage anyone to visit there. There are wide open spaces where you can be miles away from the next person. There are fantastic sights to see around almost every corner and the people are so friendly. We were a bit hesitant at going down the route of using a motorhome, but it worked out extremely well for us. You can see so much more of the country this way and the New Zealand infrastructure is set up to make using a motorhome so easy."